Grand Hôtel La Cloche Dijon - MGallery by Sofitel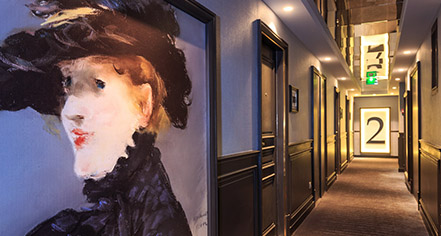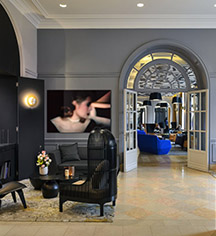 Local Attractions
Nestled at the foot of the graceful Côte d'Or hills, Dijon has been one of France's preeminent cities for centuries. While perhaps best known today for the mustard that bears its name, Dijon was a major European settlement throughout much of the Medieval Era. The city became a significant cultural force during that time, attracting countless artists, musicians, and intellectuals from across the entire continent. Dijon was even the home of ancient royalty, as the Dukes of Burgundy used the city as their capital for close to five hundred years. Due to its prestigious past, UNESCO has designated Dijon's historical city center as a World Heritage Site. Come begin a memorable exploration into this timeless French treasure from the steps of the Grand Hôtel La Cloche!
Palais des ducs de Bourgogne
Known in English as the Palace of the Dukes of Burgundy, this marvelous medieval estate was the home of the region's royal family throughout most of the 14th and 15th centuries. Afterward, the palace was the residence for the province's royal governor for the next four hundred years. The building now operates as both a municipal office and a brilliant art museum.
Musée des Beaux-Arts de Dijon
The Musée des Beaux-Arts de Dijon resides within the Palais des ducs de Bourgogne. Originally opened in 1787, the museum displays a superb collection of artwork that dates from 14th to the 19th centuries.
Tour Philippe le Bon
Looming over the grand Palais des ducs de Bourgogne is the spectacular Tour Philippe le Bon. Named for Duke Phillip II, this medieval tower provides breathtaking views of Dijon and the surrounding countryside from its summit.
Notre-Dame de Dijon
The Notre-Dame de Dijon is an iconic landmark in the city, regarded today by many as a masterpiece of Gothic architecture. This astonishing 13th-century church possess a number of remarkable architectural structures, including the Jacquemart, the Statue of Notre-Dame de Bon-Espoir, and a series of impressive gargoyles.
Jardin Darcy
Founded in 1880, the beautiful Jardin Darcy features a splendid public garden with a delightful array of pools and fountains. The site rests above the city's reservoir that local engineer Henri Darcy designed some fifty years earlier. The Jardin Darcy serves as a lasting tribute to Darcy's accomplishments.
Musée de la Vie Bourguignonne
Housed within a gorgeous erstwhile Bernardine convent is the fabulous Musée de la Vie Bourguignonne. This exquisite museum chronicles the extensive history of Dijon throughout its many fascinating exhibitions. Among the institution's extraordinary collection of artifacts are classical paintings, priceless sculptures, and historic furniture.