Grand Hotel Villa Igiea Palermo - MGallery by Sofitel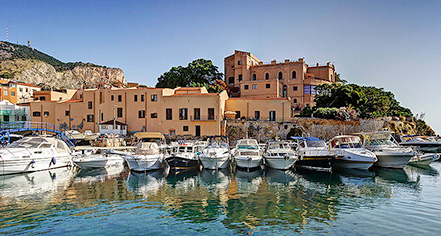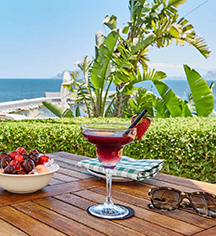 Local Attractions
Discover Sicily and Palermo's unique and complex history during a stay at the Grand Hotel Villa Igiea Palermo - MGallery by Sofitel. Surrounded by the Gulf of Palermo, visitors to the city can see the mark each settlement of people have left since the time the ancient city was founded. The mixing of unique cultures has contributed greatly to an eclectic, fascinating history influenced by many people, including the Greeks, Romans, Carthaginians, Byzantines, and Spaniards.
Teatro Massimo
Come take in opera, ballet, or a fantastic live concert at the Teatro Massimo, the largest opera house in all of Italy, and the third-largest in Europe. Constructed 1874-1897 as a symbol of the reunification of Italy in 1861, the Teatro Massimo has served as an artistic and cultural centerpiece, and was the location for the final scenes of the movie The Godfather III.
Palazzo dei Normanni
Visit the Palazzo dei Normanni, which is the oldest royal residence in Europe and dates back to the 9th century, when it is believed that the Emir of Palermo began construction of the original building. The current structure was built by the Norman kings in the 11th century, and now serves as the seat of the Sicilian Regional Assembly.
Palermo Cathedral
Admire the Palermo Cathedral, a UNESCO World Heritage Site that dates back to the 12th century. Due to the many significant renovations that the building has had over the centuries, the architecture is an interesting mixture of Norman, Moorish, Gothic, Baroque, and Neoclassical styles that really makes the Palermo Cathedral unique.
Zisa
Learn the history of the restored remains of a 12th-century Moorish palace, which features collections of Islamic art and local historic artifacts. Built by an Arabian craftsman as a summer home for the Norman kings, Zisa has a long history and has been a part of a UNESCO World Heritage Site since 2015.
Mondello Beach
Splash in the water at one of the island's most beautiful beaches, complete with soft, white sand and clear, blue waters. Located less than 20-minutes' drive north of the Grand Hotel Villa Igiea – MGallery by Sofitel, Mondello Beach is the perfect place to enjoy the Mediterranean Sea.
Vucciria Market
Visit one of the city's famed gather spots, this old market in the center of Palermo features many vendors selling a variety of foods and goods. For 700 years, the Vucciria has been at the center of life in Palermo, with the fisherman and merchants selling their goods just as their ancestors did before them.