Grand Terminus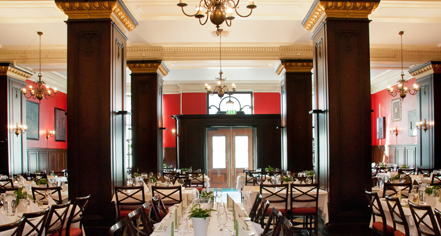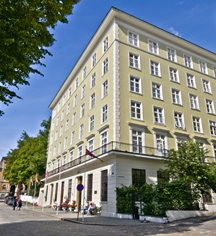 Activities & Events
Located in Norway's second largest city, Bergen, Grand Terminus is the ideal location for luxury and entertainment. With cobblestone streets and international cuisine, Bergen is the idyllic marriage of Old-World charm and contemporary luxuries. Bergen is a coastal town that is exciting throughout the year with locals and visitors taking advantage of its natural beauty while enjoying hiking, sailing, and other seasonal activities.
Shopping
Downtown Bergen features many shopping centers, including Kloverhuset Shopping Mall and Norway's largest shopping mall, Lagunen Storsenter. All are conveniently within walking distance.
Pedestrian Street Marken
Marken is a popular pedestrian market that can be found 100 meters / 330 feet from the Grand Terminus entrance. The historical streets are lined with the traditional houses for which Bergen is well known, and the specialty shops offer great souvenirs and quality Norwegian goods.
Museum Square
Bergen is rich in cultural and artistic treasures. The town park features the famous Lungegårsdvann pond and Bølgen og Moi restaurant, and the museum square features several historic institutions, including Bergen Art Hall, The Stenersen Collection, and Rasmus Meyers Collections. Famous Norwegian painter Edvard Munch has several pieces throughout Bergen's galleries.
Grand Terminus is conveniently located near the center of the city and a short walk away from the train stop and bus station, allowing easy access to Bergen's finest attractions.