Grand Terminus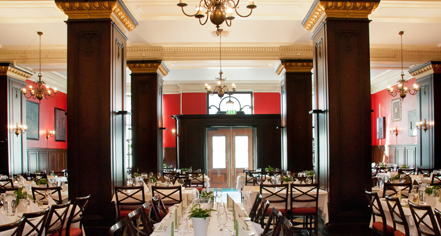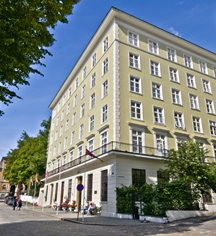 History
Since its opening in 1928, Grand Terminus has been known to provide classic elegance and luxury to visitors of Bergen. Today, its reputation stands as a favorite among guests and a top choice for celebrations and weddings.
Designed by architects Fredrik Arnesen and Arthur Darre Kårbø, Grand Terminus opened in 1928. The two architects partnered and designed several other distinguished properties within Bergen and throughout Norway. Skilled and practiced in several styles, the partners moved effortlessly between styles including Baroque, Classicism, and Functionalism. It was no surprise that Grand Terminus was awarded the prestigious architectural award Hauen Fonds Diploma.
While Grand Terminus has been through several renovations and upgrades, its original elegant fittings and distinguished character have remained.
Grand Terminus, a charter member of Historic Hotels Worldwide since 2011, dates back to 1928.