Hacienda Labor de Rivera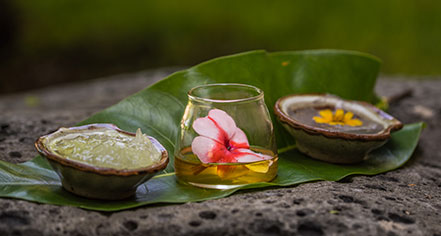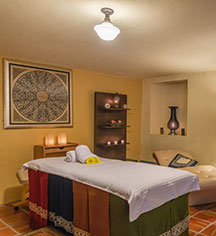 Spa
Hacienda Labor de Rivera offers spa therapies and services, including massages, balance therapies, body experiences, and facials.
Massage of the Landlord, Signature Treatment - 60 minutes and 90 minutes
This unique technique helps release accumulated stress by focusing especially on the areas of pain, in order to eliminate the accumulated excess tension, helping to balance the nervous system.
Therapeutic Massage, 80 minutes
A mixture of styles and techniques with an individual approach to your muscular and relaxation needs.
Aromatherapy Massage, 50 minutes
For people who enjoy the benefits of aromatherapy, choose a favorite oil to balance your emotions and achieve a sense of well-being.
Reflexology, 30 minutes
Reflexology promotes health and well-being by applying pressure at various points on the soles of the feet, improves circulation and the function of internal organs.
Hot Stone Massage, 90 minutes
Stones are excellent sources of energy and heat, this massage will make you feel a new strength and vitality.
Shiatsu, 60 minutes
Therapy incorporating the theory of acupuncture, which proposes that energy, known as "Chi," moves through the body along imaginary lines called meridians. To reduce stress and fatigue, the Shiatsu session is done in a traditional style with clothes on a gym blanket.
Agave Moisturizing Experience, 80 minutes
This treatment brings a lot of antioxidants, which help restore the damage caused by free radicals.
Ritual Detoxifying Guachi Heap, 80 minutes
Enjoy the extraordinary detoxifying effects that begin with a body exfoliation that prepares the body to receive the benefits of a sheath, based on medicinal plants and techniques used in the herbalist pre-Hispanic region.
Facial for Gentleman
Multiple stages of detoxification increase cell regeneration, giving greater resistance to stress and combating premature aging.
Illuminating Agave Facial
This advanced facial that uses natural products will help repair your skin on a cellular level to maximize rejuvenation and vitality. It starts with an exfoliating treatment that will leave your skin with an instant shine and minimize your pores. Then continue with a botanical infusion of vitamins, minerals, and antioxidants that will nourish your skin, protecting it against the environment and leaving it looking healthy and vigorous.