Hacienda Lomajim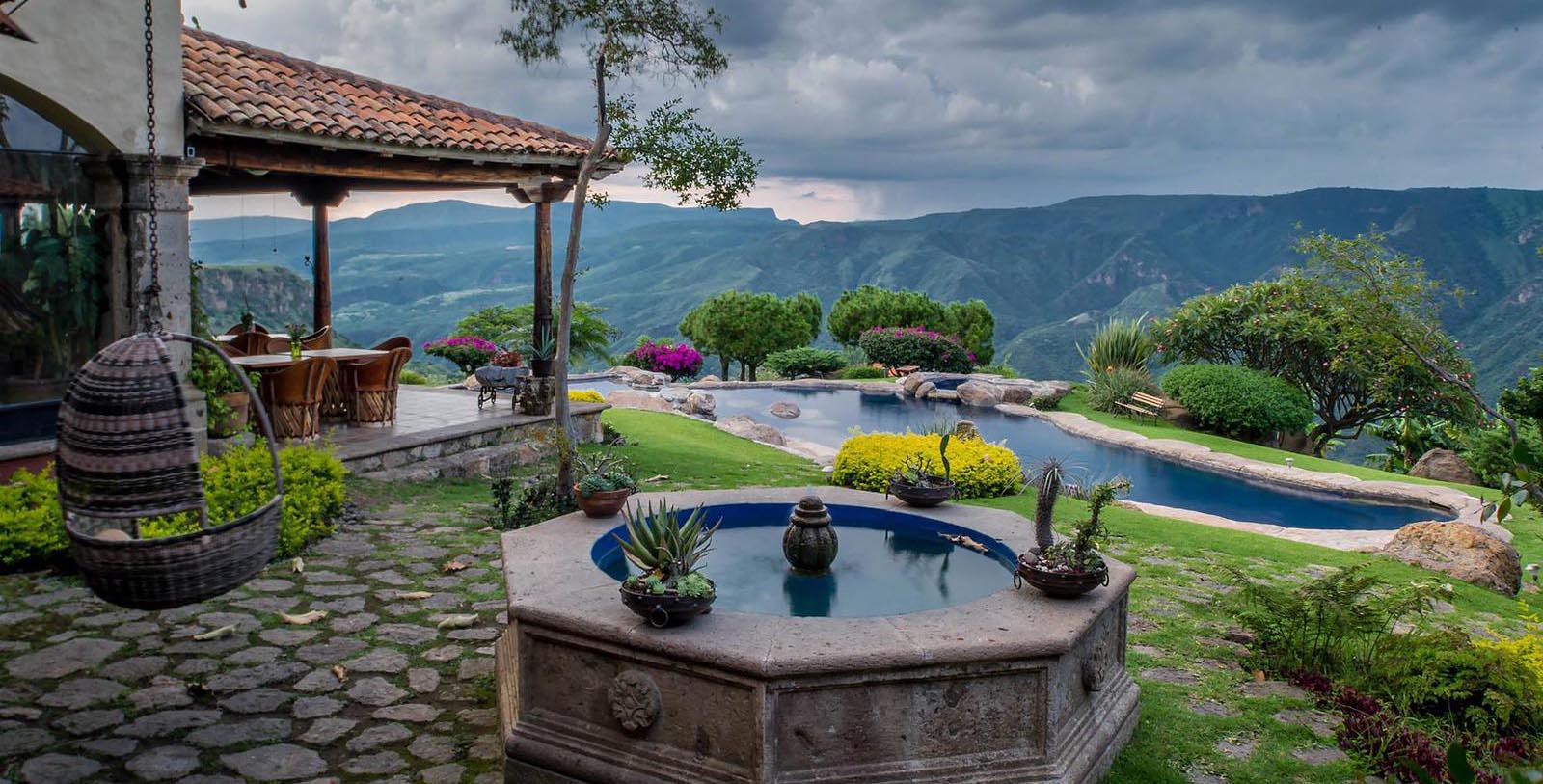 Local Attractions
Guadalajara Cathedral
The Guadalajara Cathedral or Cathedral of the Assumption of Our Lady (Catedral de Guadalajara or Catedral de la Asunción de María Santísima), located in Guadalajara, Jalisco, is the Roman Catholic cathedral of the Archdiocese of Guadalajara and a minor basilica. It is built in the Spanish Renaissance style, with Neo-gothic bell towers.
Mercado de San Juan de Dios
Mercado Libertad, better known as Mercado San Juan de Dios (San Juan de Dios Market) is located in the city of Guadalajara, Jalisco, Mexico. It is the largest indoor market in Latin America with an area of 40,000 m². Most vendors in the market allow haggling, and many articles can be found at discounted prices. The market was inaugurated on December 30, 1958 and was designed by the architect Alejandro Zohn.
Cabañas Cultural Institute
The Cabañas Cultural Institute in Guadalajara is a UNESCO World Heritage Site. Designed by architect Manuel Tolsá and built at the beginning of the 19th century, this is one of the oldest and largest charitable complexes of New Spain, designed to function as an orphanage as well as a home for the aged, the infirm, and the destitute. In the early 20th century, the chapel was decorated with a series of murals by José Clemente Orozco.
Museo de Arte Huichol Wixarica
Located on the north side of the Basílica of Zapopan, it offers a permanent sample of handcrafts made by this ethnic group to the visitor. Exhibition and sales of shirts, shorts, bags (morrales), skirts, blouses, necklaces, earrings, rings, bracelets and small sequin bags. Also, masks carved in wood and pictures with daily scenes of the rural life of this ethnic group.
Museo de Arte Zapopan
Better known by its initials, MAZ, the large and modern Art Museum of Zapopan is Guadalajara's top contemporary-art gallery. The museum regularly holds expositions of distinguished Latin American painters, photographers, and sculptors, as well as occasional international shows.
Basílica de Nuestra Señora de Zapopan
This vast church with an ornate plateresque facade and Mudejar (Moorish) tile dome was consecrated in 1730. It's home to the Virgin (or Our Lady) of Zapopan: a 10-inch-high, corn-paste statue venerated as a source of many miracles. Every October 12 more than a million people crowd the streets around the basilica, where the Virgin is returned after a five-month tour of Jalisco's parish churches. It's an all-night fiesta capped by an early-morning procession.