Hacienda San Antonio Millet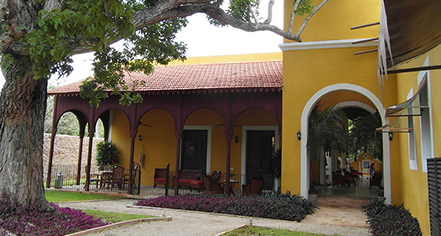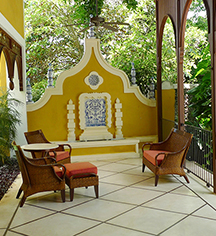 Pavilion
Each accommodation within the Pavilion area of the hotel promises charming luxury amid a vibrant color palette, beckoning for guests to explore their surroundings.

Chak
The Chak, or Red, room features a spacious terrace that overlooks the main square, with a plentiful living room area for gatherings.

Kij
The Sisal room offers guests a private terrace with comfortable seating. Its interior features two double beds and a spacious living room area.

Ja
Guests of the Water room can deight in their own exclusive terrace, including comfortable seating for up to four travelers. The accommodation includes two twin beds and boasts a luxurious open-air shower surrounded by a private garden.