Hacienda San Antonio Millet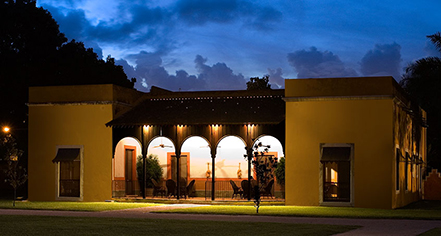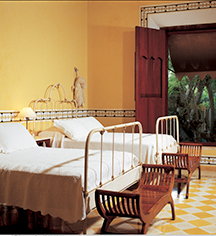 The Housekeeper's Quarters
Each room within The Housekeeper's Quarters area of the Hacienda features unique charm, with many offering a spacious terrace.

Zazil
The Zazil, or Light, room features a scenic view of the main square of the Hacienda. In addition to the master bedroom and bathroom, the room displays a dressing room and living room area.

Cheel
With a similar floor plan to Zazil, the Rainbow room features two double beds as opposed to one king bed.

Axian
The Soul room boasts a king-sized bed and rooms including 19th century furnishings. Guests can enjoy a spacious terrace featuring matchless views of the landscape.

Ikal
The Spirit room features two double beds and antique furnishings. Delicate marble detailing adorns the room's fixtures, with a terrace illuminating views of the lush gardens.