Hanover Inn Dartmouth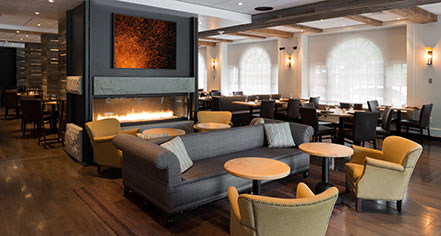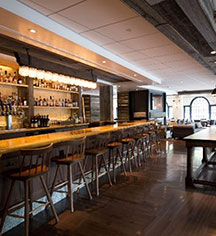 Dining
Hanover Inn Dartmouth has two restaurants on premises, each with its own special ambiance and exceptional service. Both restaurants feature locally grown and raised meats, poultry, produce, fruits and dairy products.
With relaxed and beautiful surroundings that only a historic property can offer, Hanover Inn Dartmouth provides a unique New Hampshire dining experience with catering and private dining services available.
Hanover Inn Dartmouth's All-Day Dining Room will be serving traditional New England cuisine for breakfast, lunch, and dinner when it reopens in June.
Opening in November, the Signature Restaurant will be featuring culinary specialties using the area's agricultural bounty from local and regional farms inspired by Executive Chef Justin Dain's farm to table philosophy.
The Terrace is alfresco dining at its best. Join us for breakfast, lunch, and dinner during the summer months.