Hilton Paris Opera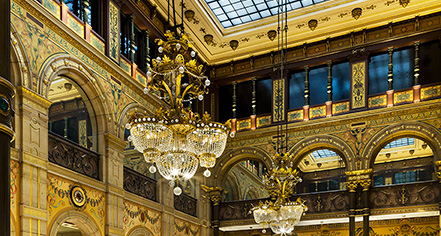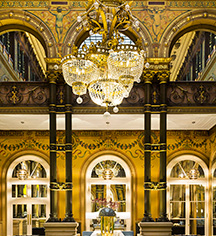 History
Inspired by the past with a design for today's traveler, the newly refurbished Hilton Paris Opera impresses. This landmark hotel was inaugurated during the World's Fair in Paris in 1889, just two months after the completion of the Eiffel Tower. It was designed by Juste Lisch and built in record time to accommodate the influx of visitors from the World's Fair. It was opened as the Grand Hotel Terminus, and immediately began serving transatlantic travelers coming from Normandy via the Saint Lazare station.
Over the next century, the hotel was a hot-spot of activity. In the 1950s, the hotel café entertained several future celebrities, including Jean-Philippe Léo Smet, who later adopted the stage name Johnny Hallyday and become one of the best-selling rock and roll singers in French history.
In 2013, the hotel was bought by the Hilton group and underwent a dramatic restoration. The breathtaking lobby and Grand Salon were painstakingly restored, uncovering the exquisite details that had been hidden for years. The guestrooms were redone with creative mixtures of historical and modern details to immerse the guests in the comfort of today's amenities.
Hilton Paris Opera, a member of Historic Hotels Worldwide since 2018, dates back to 1889.