Hotel del Coronado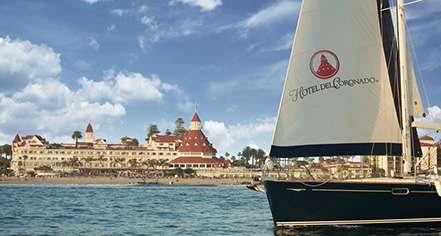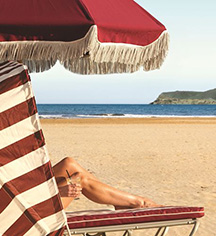 History
The legendary Hotel del Coronado was built in 1888 and designated a National Historic Landmark by the U.S. Secretary of the Interior in 1977. Its visionary founders, Elisha Babcock and H.L. Story dreamed of creating a seaside resort that would be "the talk of the Western world." A living legend for 130 years, The Del celebrates its rich history as a proud host to celebrities, royalty, and beach-loving families through timeless experiences that resonate with modern-day guests. Rated one of the top ten hotels in the world by USA Today, The Del offers a contemporary beachfront experience, ocean view dining, an award-winning spa, upscale shopping, and a variety of recreational activities. For personalized service and luxury beachfront accommodations, Beach Village is a private enclave set within The Del.
On March 19, 1887, the hotel held a Groundbreaking Ceremony to introduce the Reid Brothers of Evansville, Indiana, the architects for the project. Construction was completed in the early winter of the following year. Guests began to arrive in January 1888, but the first meal in the Crown Room was served on February 19th which is why that is widely considered the hotel's birthday. According to the hotel historian, "An early promotional brochure described the many amenities of the new hotel, including its interior court with a foundation and exotic fruit trees, guestrooms overlooking the garden patio or exterior vistas, private parlors, reception rooms, music and billiard rooms, expansive verandas and was promoted as a health resort for its abundant sunshine and restorative ocean air. Room rates…started at about $2.50."
Famous guests to the hotel include the Prince of Wales and Charlie Chaplin in 1920, several former U.S. Presidents from Benjamin Harrison to Jimmy Carter, and acclaimed author of The Wizard of Oz Frank L. Baum wrote several books at the resort. In 1958, the hotel was the setting for the #1 comedy of all time according to American Film Institute: Some Like it Hot, directed by Billy Wilder and starring Marilyn Monroe, Tony Curtis, and Jack Lemmon.
Hotel del Coronado, a member of Historic Hotels Worldwide since 2018, dates back to 1888.