Hotel Papadopoli Venezia - MGallery by Sofitel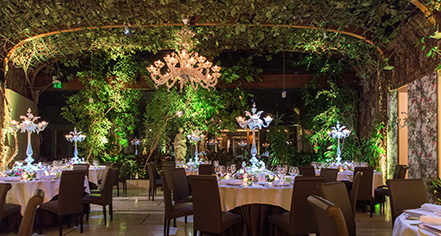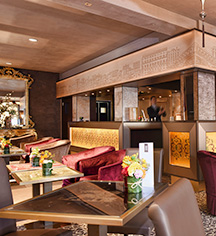 Dining
Giardino D'Inverno
In the building's Winter Garden resides the Giardino D'Inverno, Hotel Papadopoli Venezia - MGallery by Sofitel's romantic Mediterranean restaurant, which serves its guests delicious Venetian cuisine. In combination with the enchanting foliage adorning the walls, the captivating Venetian architecture in the garden makes for a truly romantic dining experience. Not only is the Giardino D'Inverno perfect for impassioned dates, but the venue is also well-suited for jovial social gatherings with loved ones, including galas and weddings.
La Terrazza Lounge and Bar
Hotel Papadopoli also provides an intimate space to grab cocktails and light snacks at the La Terrazza Lounge and Bar. The expert bar staff serves guests delightful, original cocktails inspired by the city's rich culture, including the Corto Maltese, a beverage named for the famous, mid-20th century Italian comic book hero of Venetian inspiration.