Keltic Lodge Resort and Spa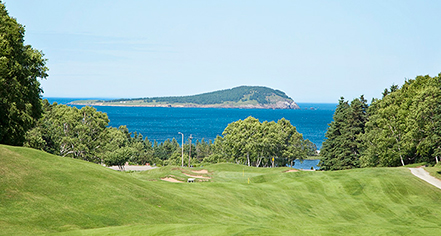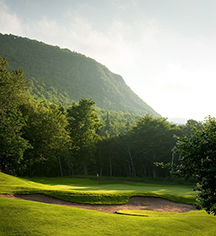 Golf
Experience the best of Nova Scotia's golf at the Keltic Lodge Resort and Spa. Put your skills to the test at the Stanley Thompson-designed course, which opened in 1941. Expect stunning views of the nearby mountains and the Atlantic Ocean during your rounds.
As a premier destination for golf in Cape Breton, the Highlands Links has been consistently ranked one of the top 100 courses in the world by a number of leading golf course publications. A Stanley Thompson designed course, the golf course opened in 1941 and Thompson called it his "mountains and ocean" golf course. Thompson's genius is demonstrated in the use of outstanding landforms, pristine environment, and breathtaking ocean views. Ingenious routing from the rocky headlands to lovely wooded glens, stupendous views of the mountains and sea, deep gullies and swales, bunkers true to course integrity, Thompson's masterpiece has indeed been revitalized to world-class standards.
Over the past few years, a series of course improvements have taken place under the guidance of golf course architect and Stanley Thompson expert, Ian Andrew. The results of these ongoing improvements are visible throughout the course.