Losby Gods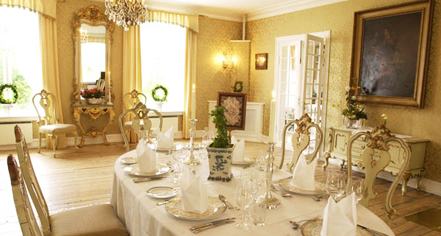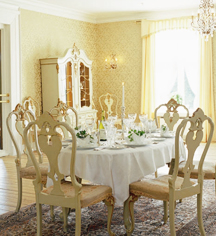 Dining
At Losby Gods, a great emphasis is placed on creating food using fresh ingredients, traditional recipes, and locally sourced flavors and produce. Meals are served in the romantic dining room surely to transport every meal into a whimsical treat.
Traditional Country House Breakfast
A luxurious hearty breakfast at Losby offers a buffet with an ample selection of meats, cheeses, jams, cereals, yogurts, fruit and fresh pastries. Boiled or fried eggs with crispy bacon are also available and popular.
Lunch Buffet
Fresh salads, smoked fish and meat, freshly baked breads, seasonal seafood, traditional hot dishes, and cheeses are available at Losby God's lunch buffet.