Oscarsborg Castle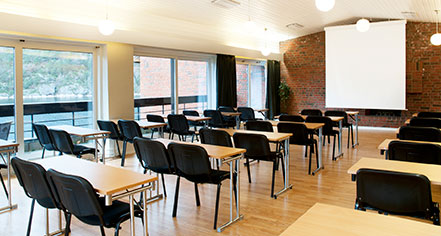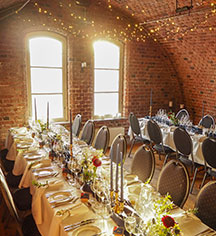 Meetings & Groups
The Oscarsborg Castle offers a stunning location and state-of-the-art facilities that create a great setting for meetings and conferences. There is also a unique selection of activities and programming that are ideal for team building, such as hiking, escape rooms, and more.
Skolekaserna
This facility dates back to 1896 and contains six meeting rooms and two guestrooms for those who wish to stay overnight. The meeting rooms are all equipped with modern AV equipment. The capacity for this space is 30 people.
Aron
Aron is the second largest meeting room at the Oscarsborg Hotel & Spa. It has its own foyer and a flexible space that can be used as one meeting room or be divided into two. This space can accommodate up to 72 guests.
Havnefortet
Located at the ferry port, this historic structure has state-of-the-art equipment and auditorium seating that can accommodate up to 150 guests.
Hovedfortet
This exclusive meeting room is located in the western tower of the fortress and has seating for up to 26 people.