Raffles Europejski Warsaw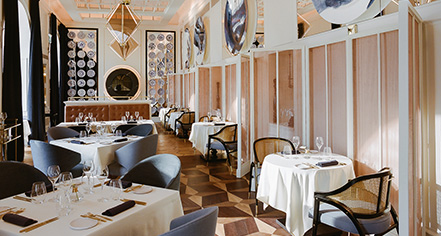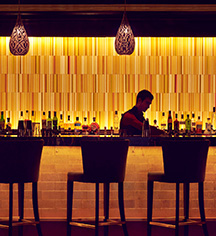 Dining
Dining at Raffles Europejski Warsaw is a unique yet classic experience in the heart of the city. Guests will enjoy the combination of Polish culture and cuisine mixed with flavors from around the world at each dining destination that Raffles Europejski Warsaw has to offer.
Europejski Grill
Guests can enjoy breakfast, lunch and dinner at Europejski Grill, the hotel's signature restaurant decorated in bold blues with a magnificent view of Pilsudski Square. Breakfast features fresh fruit, baked goods, and charcuterie as well as hot a la carte dishes. In the afternoon and evening, guests will be treated to a fusion of modern Polish and international classics, all expertly-made using fresh, local ingredients.
The Long Bar
At night, recline and reflect on the day at Long Bar, inspired by the Long Bar at Raffles Singapore. Fashioned out of sleek marble, this 50 seat Long Bar serves up world famous cocktails and its own signature cocktail, the Singapore Sling, along with authentic oriental dishes.
Humidor
Cigar lovers and single malt connoisseurs will flock to the exclusive Humidor lounge. Inspired by Warsaw's outdoors, this cozy space offers 16 seats for an indulgent guest experience. Select from a decadent menu of chocolate creations available only at the Humidor.
Lourse Warszawa
Drawing on the fame of the original patisserie Lourse Warszawa, Raffles Europejski Warsaw's re-incarnation continues to offer the best cakes and pastries in Warsaw. Guests can also indulge in a traditional tea brewing ceremony at this historic patisserie.