Rosewood London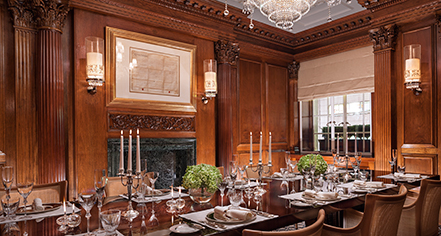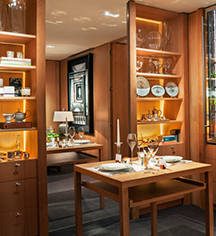 Meetings & Groups
Ideally located for both social and corporate events, Rosewood London's magnificent selection of historic function rooms and facilities can accommodate all sizes and types of occasions, from intimate dinners to receptions for up to 555 guests.
Encompassing 12 event spaces, Rosewood London offers 1,083 sq m (11,660 sq ft) of indoor meeting space, including one Grand Ballroom with foyer and three heritage boardrooms with original architectural features. The 20-seat Dining Room offers the possibility of unique culinary experiences, as it is the only private dining space in a five-star London hotel with a show kitchen.
At Rosewood London each event is a highly individual occasion, made even more memorable by the hotel's excellent service and superb food and beverage. Tailored menus are created using the very best ingredients, carefully sourced from dedicated producers. With the hotel's unique dedicated Event Studio and connections with London's leading purveyors of floral decoration, entertainment and toastmasters, the hotel's professional planners make sure every aspect of every event is immaculately prepared and each detail is considered.
Explore the Meeting and Event Spaces of Rosewood London
Rosewood London also offers a range of state-of-the-art audiovisual equipment and technology to make each occasion even more eye-catching. For large events, or to add an extra wow-factor to a special occasion, individual stage sets and bespoke production solutions are available through the hotel's on-site production company.
As standard, the following equipment and services are available for events:
50-inch plasma screens
Drop-down screens
PA systems
Radio microphones
Wired microphones
Remote clickers
Data projectors
Conference telephones
Laptop computers
DVD players
Wired and wireless internet access, from 4 to 950 Mbps