Rosewood London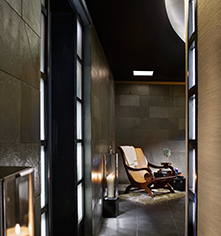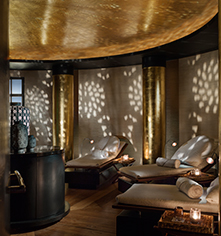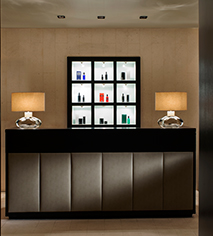 Spa
Discover a sense of tranquility at the Sense Spa offering an array of nurturing treatments using Sodashi products to relax and soothe. The spa's zen theme features bamboo walls, soft lighting, and wooden walkways over rippling water and pebble stones leading to seven treatment rooms, one of which is an exclusive couple's suite. Facilities include dry heat saunas, amethyst crystal steam rooms, and a shimmering gold leaf and teak relaxation lounge providing a restorative hideaway in the heart of London.
Hours
Monday to Friday: 6:00 AM - 9:00 PM
Treatment times: 9:00 AM to 8:00 PM
Saturday and Sunday: 8:00 AM to 8:00 PM
Treatment times: 9:00 AM to 7:00 PM
The spa offers in-suite services. A surcharge applies.