The Bentley London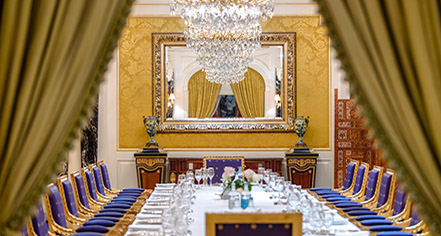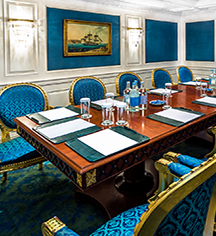 Meetings & Groups
The experienced creative team at the Bentley London is here to design, plan, produce, and execute each unique event reflecting the desired mood of the wedding, gala, dinner, promotion, or business meeting.
The Daniel Room is named after Daniel's Fields, the former name of the hotel site. An elegant meeting room with ocean liner décor, the Daniel Room houses a majestic mahogany table surrounded by comfortable armchairs, ideal for business meetings to discuss profit and performance.
The Alexander Room is named after the Alexander estate, the original owners of Harrington Gardens and its properties. A magnificent room bathed in natural daylight, with views onto a residential garden square, the Alexander Room is the ideal setting to raise champagne flutes to the newlyweds or to present innovative new products to the press.
The Gilbert Room is named after WS Gilbert, of Gilbert and Sullivan fame. Gilbert, a playwright, lyricist, and poet, was a neighbor at 39 Harrington Gardens. Swathed in burgundy velvet, the Gilbert Room is ideal for private dining. With its own separate entrance from Ashburn Place, complete anonymity is assured. Attentive silver service, gourmet cuisine, and exquisite wines ensure a dining experience fit for royalty.
Named after the opening date of the hotel, 1880 is a spacious room with silk walls, hand painted gold leaf, and crystal chandeliers. It is famous for hosting grand cocktail receptions, fashion shows, and jewelry showcases for luxury brands.