The Condado Plaza Hilton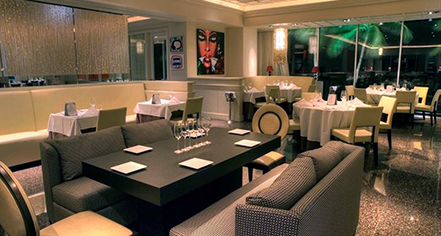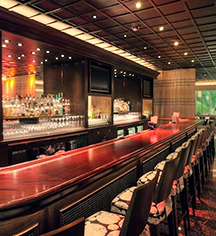 Pikayo
Led by acclaimed Puerto Rican Chef Wilo Benet, Pikayo has been enticing diners for over two decades, including features in The New York Times, Conde Nast Traveler, and Gourmet Magazine. Offering a rich showcase of re-imagined Eastern European and African classics, a few cherished Puerto Rico favorites and a splash of fusion cuisine from around the globe, the menu is ambitious and inspired.
Hours of Operation
Open Daily, 6:00 p.m. - 11:00 p.m.
Reservations are recommended
Chef Wilo Benet
During his 22 years as owner of Pikayo, Puerto Rican Chef Wilo Benet has redefined Puerto Rican cuisine, putting the island's enchanting flavors on display for the world to savor.
After graduating from the Culinary Institute of America in New York, Wilo worked at famed New York restaurants such as Le Bernardin, The Water Club and the Maurice Restaurant before being selected as Chef de Cuisine for Puerto Rico's Governor's Mansion. Two years later he opened Pikayo, which has since been recognized by esteemed culinary publications such as Gourmet, Bon Appétit, Conde Nast Traveler, Caribbean Travel & Life, Miami Herald, and The New York Times.
Wilo's extraordinary vision has taken him to new heights beyond the kitchen. In 2007 he published his very own cookbook, Puerto Rico True Flavors, which featured more than 100 recipes. In May 2009, Benet launched his first endeavor in the wine world: DOBLEÚ, elaborated by the "Bodega Ramon Bilbao" in Rioja, Spain of 100% Tempranillo Grape. Wine Spectator's Robert Parker declared it a "Best Buy" in the 2009 edition of Wine Advocate. Chef Benet has also participated in two of the highest-rated culinary shows on TV: Travel Channel's "Bizarre Foods with Andrew Zimmerman" and as a contestant in Bravo TV's new series "Top Chef Masters."