The Westin Portland Harborview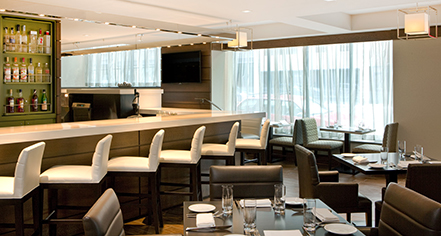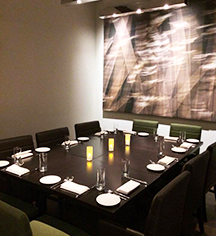 Congress Squared
Congress Squared (C2), located in the historic Westin Portland Harborview Hotel, offers a dining experience as original as Portland itself.
Led by Executive Chef Brian Anderson and Chef de Cuisine Elisha Ireland, the contemporary American menu emphasizes fresh, New England ingredients and lends fine dining flare to familiar favorites. The predominantly small plates menu encourages guests to compose their own meal from a variety of locally-sourced seasonal selections and the occasional surprise from that day's trip to the farmer's market.
Our locavore leanings also extend to our libations. Congress Squared proudly serves a selection of local artisan brews and spirits including Gunpowder Rye, Ingenium Gin, Ration Rum, Cold River Blueberry Vodka and Bartlett Apple Brandy.
Congress Squared is open daily from 6:30 a.m. – 10:00 p.m., with bar service until 11:00 p.m. nightly. Happy Hour, from 4:00 p.m. to 7:00 p.m. daily, features specially priced drinks and appetizers. Our Portland Maine dining room seats 70 guests. For private dining, the Adeline Room can accommodate as many as 10 for an intimate dinner or small meeting.
Congress Squared. Our name is our location and our motivation. Exponentially superior gatherings in downtown Portland Maine.