Utne Hotel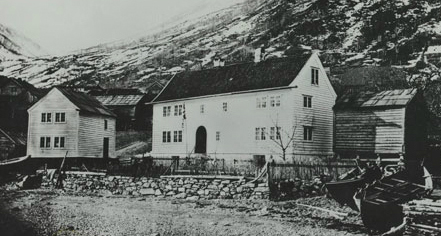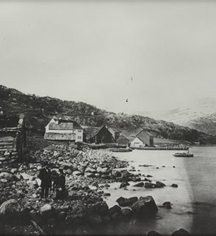 History
Utne Hotel first opened its doors to guests in 1722, making it one of the oldest hotels in Norway. After a decade of fighting, the Great Nordic War ended in 1720. Instead of pay, officer Peder Larsson Børsem received a license from the king to run a guesthouse at Utne. He started with a living room, kitchen, hall, and one bedroom. These rooms are still in use today.
Utne Hotel has had many different proprietors. The most famous hostess was Torbjørg Johannesdotter Utne. She ran the hotel for 70 years and she became the legendary "Mother Utne." At the time Mother Utne started to run the hotel, in the middle of 1830s, tourists were just beginning to visit enchanting western Norway.
Utne Hotel's first guests were true explorers rather than tourists, but with time, the hotel became the center for tourist traffic in Hardanger. Mother Utne, ever the gracious host, drew guests from far off places and made them feel at home. Guests returned year after year, mostly tourists from around the world, but also famous Norwegians, such as writer Per Christian Asbjørnsen, musician and composer Ole Bull, and painters such as Adolph Tidemand, and Eilif Petersen.
Utne Hotel's interiors include furnishings from throughout the hotel's long history. The guestrooms contain furniture from bygone eras — some of the beds even date back to 1800. A nearly 300-year-old painting by renowned folk artist Thomas Luraas adorns the dining room, and a 19th-century piano — the same type played by Beethoven — sits in the lounge.
History permeates Utne Hotel, but it merges gracefully with modern comfort. The hotel has been totally renovated, making it a mountain oasis for guests seeking respite from the rush of their daily lives.
Utne Hotel, a charter member of Historic Hotels Worldwide since 2012, dates back to 1722.